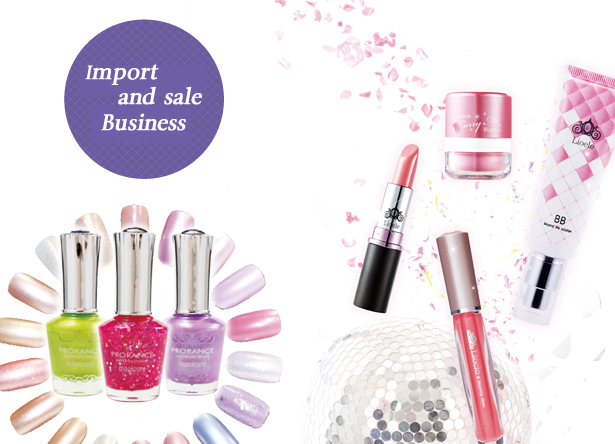 We'll do all in our company from negotiations with cosmetics and cosmetic goods such as local manufacturers which is unique and attractive overseas through to import and domestic promotion and wholesale sales. As a result, we incorporate quickly overseas products attractive to expand in Japan, and we have delivered to the consumer.
We have done a comprehensive promotion that meet the customer needs through our company's distribution network. Nationwide variety shops and GMS · drug stores such as retailers, from other retail stores Internet mail order, such as,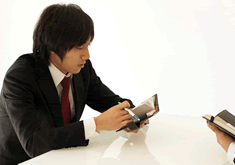 We possible to carry out fast and reliable negotiations for conducting product development incorporating the needs of Japanese trends and consumers not only reduce costs. It is can by direct negotiation our company not through the agency and the agent site,

We can provide the sales price that is attractive to consumers, due to not through import agency, and discharges the extra import costs for performing the import in our company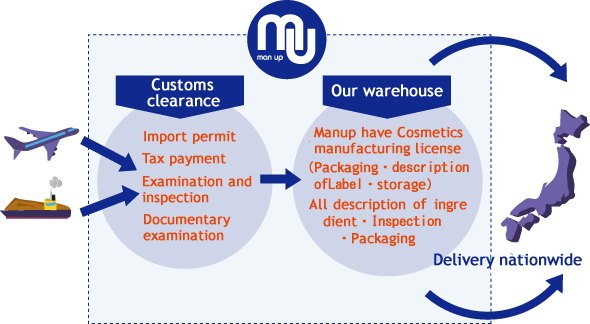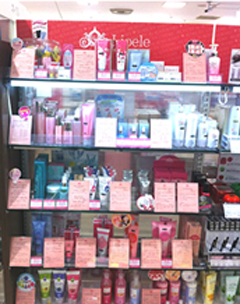 We are capable of fine correspondence.because it was placed in the nationwide promotion staff of its own staff, for example demo sales and recommended the sale of over-the-counter, store maintenance such as Rounder business to each store like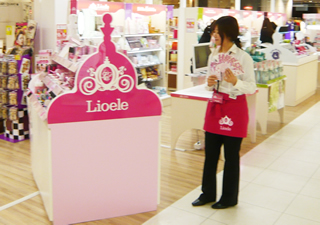 We have been made the introduction to the species diversity of business categories store. Variety shops and through direct dealings with national cosmetics wholesale company of the store companies such as retailers.




Yes! Enjoy Time(Y.E.T)

Cosmetics brand Character is attracting the hearts of girl, the three of Min Min, Ara ,Vicky is can not hate




PRORANCE

Rich colors (about 200SKU) and High quality & low price of high Cospa (300 yen to 480 yen) Nail Brand




LIOELE

Colorful item group from makeup to skin care in the brand image that was based color pink with an attractive total cosmetics brand




CASTLE DEW

Color glue good richly colored and fine pearl featuring color makeup brand

(Many other, in no particular order, titles omitted)
Expand to the following store-like through the above-mentioned two companies like.PLAZA、LOFT、Shop-in、It's Demo、Charlie, jungle, Kikuya, Kamegaya, Kokokara fine, Matsumotokiyoshi, ion, Seiyu, Apita, Afururu, Pyumaji, Guroje, Ainz & Tulpe, Tsuruha, Guroje many others (in no particular order, titles omitted)

LG Household and Health Care(THE FACE SHOP、VIOLET DREAM)、PRORANCE COSMETICS、LIOELE COMETICS、YETKOREA、WIZCOZ(SKIN79)、SELLA NATURAL COSMETICS (Many other, in no particular order, titles omitted)