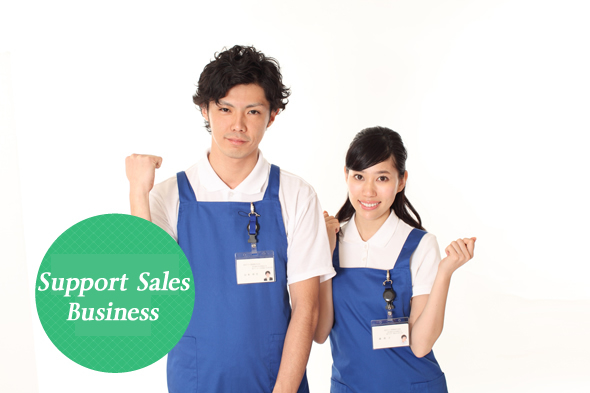 1.We are training at our company for Stapp's skills
We conducted a thorough education in relation to the management of personal information.Because of we have a business contract of highly confidential card subscription
2.Adoption of features is to tighten the adoption conditions in order to increase the fixed rate of staff
we conscious at the time of adoption, For example,coordination, flexibility, such as ambition human skills. And we also conscious the close communication between the coordinator and staff for increase the retention rate of staff.
3.We wide range from dispatch business to business contract
Please trust to manup , food, cosmetics, demo sales (DS), such as miscellaneous goods and mannequin staff
We will correspond with high skills experience staff who compensate for the manpower. We will undertake a nationwide from Small to large-scale sales promotion

We are supported manual of our company for handle personal information
・About to selling point or the like of the commodity
・About to service manners and sales talk
・About to Money Lending Business Law, etc.
・About to personal Information Protection Act, etc.
・The other about compliance compliance
・About to business before the start of knowledge, etc.
・About to manners such as set-up removal of bases and so on
We will accept contract work.
Credit agreement of business will be prompted of Outcome
We will strive to achieve results that are required. And we have a responsibility to conduct business of contract at once your business
Please contact us for more information.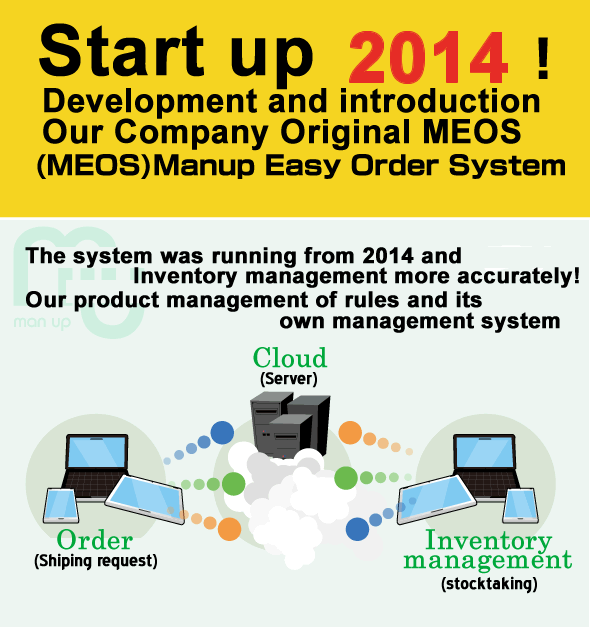 In addition, we have developed and introduced our own Manup Easy Order System (MEOS).
It became possible to be asked to dispatch request to your designated location (order).For example, you can confirm required promotional materials in your existing pc · smartphone tablet even at home. Also Rounder and staff can confirm, outsaide or at visited store
【Enabled browser】IE9 later、Firefox、chrome、safari

We will ask you to the store our excellent Rounder
We will respond to your request of work schedule in the backup system. The cosmetics and daily goods, flexibility to food, such as it is possible to cope with various sales style
We will compatible with a variety of industries business category

・Display of cosmetics manufacturers&Maintenance・Display of hair dye manufacturers&Maintenance・Tobacco manufacturers like promotional deployment・Pharmaceutical companies like round business

・Credit card companies like round

・Many other display work and maintenance of its own cosmetics brand

We will be provid furniture for demo.

・Tasting demonstration sale of food manufacturers・Tasting demonstration sale of pharmaceutical manufacturers・Tasting demonstration sale of everyday goods manufacturers・Tasting demonstration sale of Consumer electronics manufacturers
An example of a demo for furniture one cases of lendable demo for furniture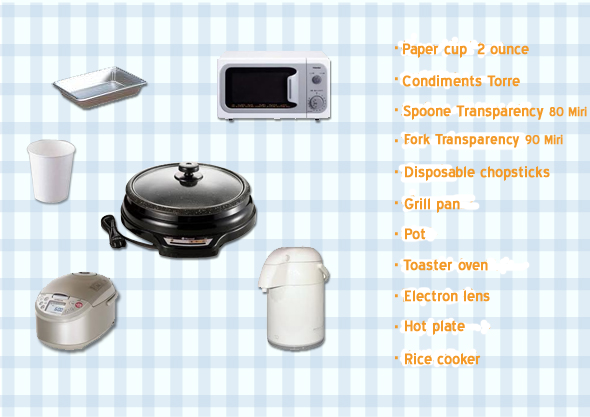 Nationwide correspondence thorough human resources network OK!!
You can order with confidence that our human resource network across the country by cultivated for many years also nationwide,tokai area of course Kinki.
Possible DS in the nationwide, round business!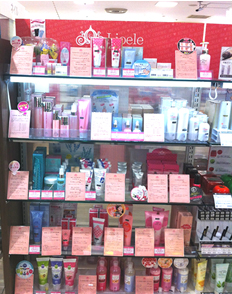 We can flexible response tailored to companies' needs based on the experience gained with previous track record founded in 1985.As a result, it is leave the business from major companies like diverse for business related to sales promotion, such as DS (demo sales) business and round business.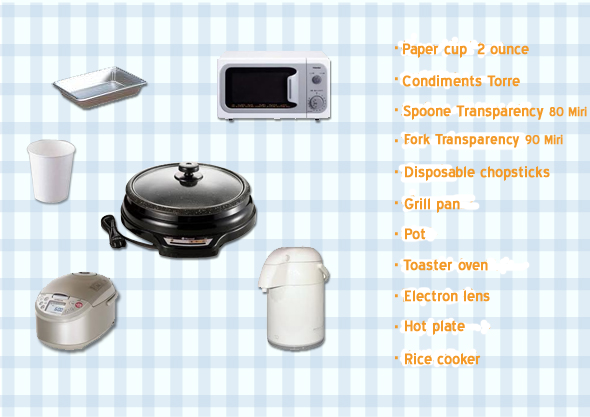 Our DS business and round business gotten a very evaluation from other companies. for example, scheme from the business instruction according to the manufacturers and store company-like request to report submission and speedy ability to execute, and report accuracy further manual creation capabilities of each project and so on,, Also, I will faces in the posture of thorough emergency backup.


Some major credit card company Person of charge

We have a relationship with manup more than 10 years. Person of charge and staff, both of work long time, compared to other companies. Manup's Stapp is very stable. so we can accordance with the working time and date of the staff can be partnering events. Conventionally, if there is no human resources even if there is a job, it was a situation where you have no choice but to turn the events.

Manup have many of skilled staff's, also thay are education for rookie without ask. It is very thankful because of we can costdown.

Some major advertising agency Person of charge

Man up's Stapp is very good respons, comparison with the other company. Our business is a lot of staff moving to the 1day.so is a business is difficult to ask them to cope with so experienced in all of the work location. and there are many staff of rookie also receive work is in's staff. Education sector also been enhanced, even compared to other's rookie, sales, good evaluation from the shop, and trust we have leave the business with manup

We have confidence due to corresponds to of quick and smoothly when a problem occurs .
We would like to ask the correspondence of not only Kinki within but also a nationwide scale,